About Dr. Davis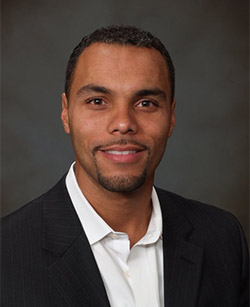 Dr. Daryl Davis has been a National Board Certified Doctor of Chiropractic since 1995. After attending undergraduate school at Andrews University, he went on to Palmer College of Chiropractic and graduated in 1995.
His discovery of chiropractic began when he was a child and suffered with chronic headaches. After taking him to several doctors, his mother consulted a chiropractor from their church. After just a few visits his headaches were gone. One of his favorite things about his work is educating his patients and teaching them how to better take care of their bodies and their health. He often does health talks in churches, hospitals and nursing homes.
Dr. Davis was drawn to Oak Park because of the diversity in the area. He opened his own clinic there in 1999 after working as an associate for four years in Hinsdale and then in Elmwood Park, IL.
Dr. Davis believes in treating the root of the problem as opposed to "putting a band-aid" on the pain. If you come to his office, he will listen to you, and perform a thorough examination to determine whether chiropractic care is what is necessary to correct the problem. If it is found that chiropractic care is the right treatment, he will then prepare an individualized care plan to not only decrease the pain, but to actually correct the problem.
Please call today and take the first step to feeling better and living healthier.